Haptic systems are mainly designed to control virtual objects. Their efficacy is good, but when it comes to controllers, joysticks, and steering wheels, things look slightly bulky. And tangled wires is another task to deal with. Researchers at City University of Hong Kong have come up with a portable solution to enhance the tactile VR experience.
WeTac, the advanced wireless haptic interface system is worn on hand. As name suggests, the soft sheet acts like an interface to the VR world. And it accumulates customised tactile sensation data and accordingly deliver a realistic touch experience in the metaverse.
WeTac, a second skin
This reminds me of Spielberg's 2018 science fiction, Ready Player One. The movie hovers around an immersive world of virtual reality called the OASIS. People not only enter and participate in the virtual world, they could even engage at the level of touch. Characters could feel the 'virtual objects' in their hands via gloves. As they progress to the next level, they could even upgrade to full body suits. Yes, they can live and feel their avatars in the metaverse.
To make it a reality in our world, researchers at CityU have come up with a similar tech, called WeTac. According to Dr Yu Xinge, Associate Professor in the Department of Biomedical Engineering (BME) at CityU the wireless haptic interface that they have developed will act like a second skin to the wearer.

Existing haptic gloves
The ultra-flexible, wireless, integrated skin VR system is the advanced version of already existing haptic gloves. Current microfluidic actuators laden gloves are bulky because of the small air tubes and actuators passing through them.
Additionally, they are powered and controlled via bundles of cords and cables due to which users might experience slight hindrances during the immersive experience of VR and augmented reality (AR).
Integrated skin VR system
The newly developed WeTac is totally free from such barriers. It consists of two parts:
Firstly, it is powered by a small battery. The driver unit is reduced by considerable size, it weighs only 19.2g. And is positioned on the forearm for the controls.
Secondly, silicone encapsulated hydrogel-based electrode hand patch that acts as a haptic interface. It is nearly 220 µm to 1mm thick.
Thus, the WeTac is super flexible, cable free and wearable. It is capable of Bluetooth communication-based control. It can be maneuvered via smartphone. And compatible by wireless charging
The output can control electric current through up to 32 independent channels to the whole hand. Therefore, it makes sure to give effective feedback across poses and gestures.
WeTac to provide a personalised experience
Dr Yu explained, in the current hepatic technology customised feedback is not generated. Since, individuals have different sensitivities, therefore, a universal tool for all users cannot function effectively. The newly developed electro-tactile stimulation – WeTac- can produce customised feedback strength across users' hands.
After determining the optimised parameters for each part of the hand, electro-tactile feedback can be induced (to the required section of hand) to generate the best VR experience without causing any discomfort or low tactile sense due to weak intensity.
Spatial and temporal sequences can then be reproduced efficiently over the whole hand.
Of course, the safety features are placed in order to protect users from electric shock. And the temperature range is fixed to 27 to 35.5°C to keep away from any thermal discomfort in course of usage.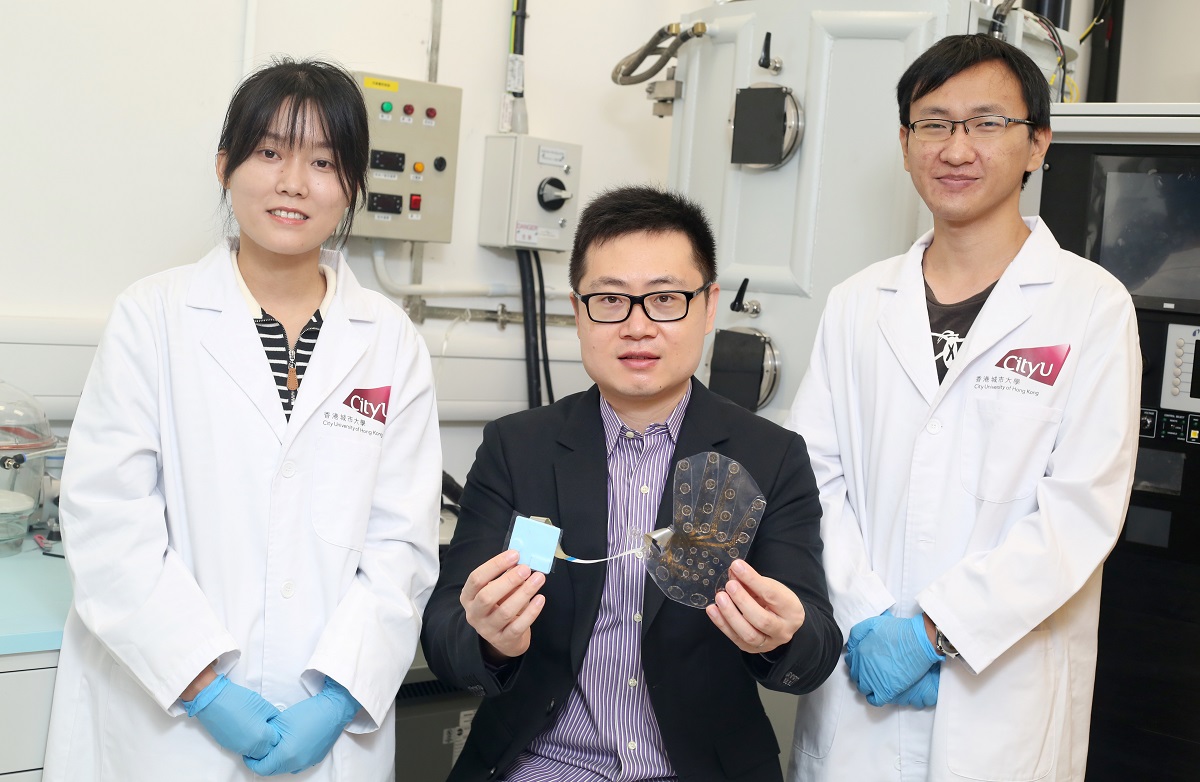 Takeaway
There is nearly no limit to this tech. Sports, gaming, skills training, remote robotic controls, metaverse, human-machine interface (HMI) are just a few names that are popping up.
Engaging touch in human-computer interactions will be humanity's giant leap in prosthesis, navigation, communication. And it will give that super conducive edge to the world of online shopping.
Wearable electro-tactile feedback system will add a new dimension to our digital lives. And eventually make Ready Player One a reality.