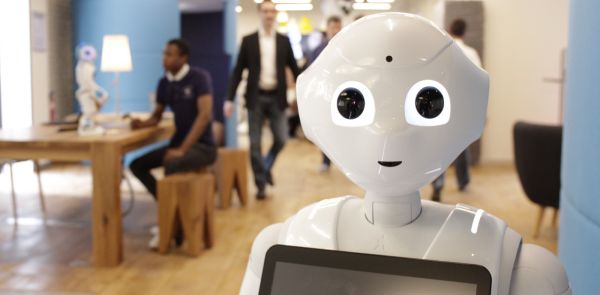 George Clooney, the brand ambassador of Nespresso has a stiff competition now, I say stiff because the new face is cute, chatty & cuddly and it happens to be an android. Pepper is the name of the droid that Nestle has lately launched. It's not just a single robot but a fleet to bots taking the Japanese stores.
The four feet tall bot has a cute human like face mounted on top of a plastic body. The interface in tablet form is located at the chest of the machine while limbs or the rollers are added for locomotion.
Interactive companion
As per the makers, Aldebaran Robotics and SoftBank Mobile, the humanoid soon would be seen across 1,000 stores in Japan selling coffee machines since the bot is able to comprehend nearly 80% of human conversation. Adding further, the developers envision that the bot would assist them in surfacing customer needs through mutual conversations.
This is not the first time the bot would be doing so. This June, SoftBank Mobile unveiled a similar bot across 74 Japanese stores, where it has been successful in gathering clients' opinions.
Social robot
Pepper is the next social robot since it can not only understand the words directed to it but can also decipher human emotions by analyzing facial expression and body language. Its artificial intelligence allows it to learn new things and thus expand its conversational ability.
With this self-improvement and self-acquiring conversational skills, we may soon expect Pepper to be our companion at home as a new artificial species. Stepping into the stores and trying to comprehend the humans' needs is just an initial step towards this endeavor.
Source: Aldebaran