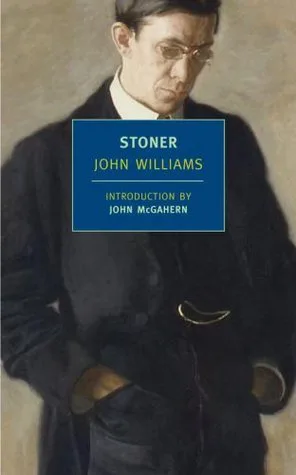 Stoner is an academic novel written by John Edward Williams. It was first published in 1965. The book happens to be his third novel, first two being – Nothing But the Night (1948) and Butcher's Crossing (1960).
The novel, Stoner, follows the life of William Stoner, a working-class student who becomes a professor of English literature at the University of Missouri. It explores his struggles both at personal as well as professional front as he navigates through his career and relationships.
(Spoiler alert)
The story line is simple and straight forward. William Stoner, the only boy of a farmer's family from the American Midwest is sent to college, at the University of Columbia, to study agronomy. However, the young boy gets enchanted by luminous powers of poetry during one literature class, and decides to switch gears academically. Accordingly, he pursues literature than agriculture.
He doesn't inform his parents initially but tells them after the graduation ceremony. Later, he joins the same university as a professor in English Literature.
In his life time, he never makes it to the rank of full professor because he lacks public relations skills and also, he refuses to compromise his integrity. Yep, he is unsuited for office politics.
He marries but it didn't turn out to be a good affair.
"Within a month he knew that his marriage was a failure; within a year he stopped hoping that it would improve. He learned silence and did not insist upon his love." (p59.)
Later, his estrange relationship with his daughter further adds to a pervasive sense of sadness and melancholy in his life. In the final chapters, Stoner faces declining health and eventually passes away.
Life's inherent struggles and disappointments
This book is saturated with many universal themes like life, love, relationships, family, decisions, sadness, disappointments, failure, midlife crises, integrity, human awkwardness, physical and emotional shyness.
The novel follows the life of William Stoner, a very ordinary man. He is extremely meticulous, hard-working, and totally dedicated to his job. With these ingredients, his life has to be simple but in reality, it's not. The dynamics of circumstances makes it go otherwise.
Stoner in his early years' experience positive events. However, they all ultimately lead to unfortunate outcomes. For instance:
He enjoys teaching his students, but his career is hindered by a malevolent department head.
He falls in love, gets married, but realizes (within a month) that the relationship is destined to fail.
He adores his only daughter, yet she becomes estranged from him.
He finds "another love" in in work space, but the relationship is disrupted by external forces.
At the age of 42, he contemplates his future and realizes that there is nothing ahead that brings him joy. And he has few memorable moments to cherish from his past.
"He had come to that moment in his age when there occurred to him, with increasing intensity, a question of such overwhelming simplicity that he had no means to face it. He found himself wondering if his life were worth the living; if it had ever been." (p132.)
Over all, the sorrow experienced by Stoner mirrors the sadness of life itself. He has been a loner in his life. Even after following social custom and getting into relationship(s), he is left with nothing to hold onto. The only solace in his life, which remained constant throughout is, his love for his field of scholarship.
During his midlife crises, at least for once, he thought that his life's trajectory would have been different had he settled down with his love and intellectual equal.
It is through his story we are confronted with the inherent difficulties and hardships that can be encountered throughout a lifetime.
Profound questions on complexities of the human condition
Once we finish reading the life of Stoner, certain ubiquitous questions come to our mind. Unfortunately, there are no explicit answers to those questions, yet they prompt us to engage in introspection and reflection. Questions like the following also encourage us to ponder over the mysteries and uncertainties of life.
Why some people are always disappointments?
Why do people do weird stuff – relationship wise? Or are people in general, weird?
What role do relationships play in shaping our lives?
Can we blame people/character for the "bad decisions" they make? Or are the characters, in general, complex, and blameless?
Why some people don't like confrontation. Maybe because they are not good with articulation or they simply cannot follow what has happened, or both.
How does one reconcile personal desires and aspirations with societal expectations?
As I said, there are no specific answers to such questions. And that could be one of the reasons, why we have "Literature", a subject that explores themes like perseverance, solitude, the quiet struggles of life, love, relationships, loss, grief to name a few. Maybe it is a way to vent out feelings or literature could be an instrument to surface the hidden.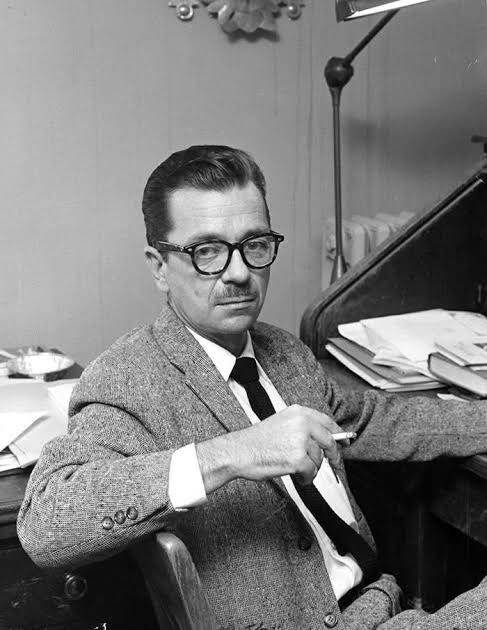 Takeaway
The author's writing style and the novel's narrative approach contributed to its emotional impact.
I feel, the story was deliberately written at a slow pace. This gave an immersive effect and I was able to experience the weight of his life's disappointments. This evoked a sense of realism and deftly captured the daily struggles and injustices that shaped Stoner's life.
Overall, "Stoner" is a profound and introspective novel. After finishing it, I started thinking about the nature of life, the circumstances we create and accordingly the choices we make. Literature truly has a consolation and transformative power over us.
I highly recommend this beautifully written book for those who want to explore human vulnerability juxtaposing resilience of the human spirit.